Kazo Vision is a solution provider who focuses on the LED/LCD display and visual effects serving advertisement, exhibition and sports field.

Kazo Vision has two mature lines of products including sports information and multimedia display which are developed independently. In addition, the company also provides customization service to meet the clients' individual needs.

It is believed that quality and innovation is the power source of products. So Kazo Vision keeps on creating high quality visual effect to the customer through strict quality management and self-challenging as always.


Recommend Products:
Success Stories:
Lusofonia Games Goa 2014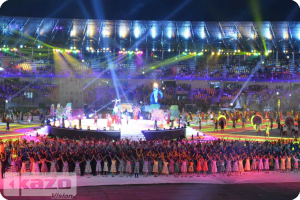 Lusofonia Games is an international sports for the Portuguese-speaking countries, participating countries include: Angola, Brazil, Cape Verde, Guinea-Bissau, Macao (China), Mozambique, Portugal, Sao Tome & Principe, East Timor, Equatorial Guinea, India and Sri Lanka.
The Lusofonia Games 2014 which held in Goa India, used our match scoring system, including:
Basketball
,
Football
,
Table-Tennis
,
Volleyball
, Beach Volleyball, and so on. With the excellent products and professional on-site service of our team, the game achieved complete success.
2010 Shanghai World EXPO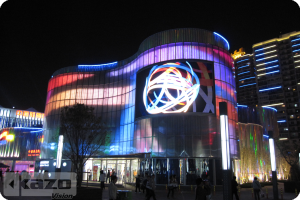 Our "
Video Synchronize System
" has been successfully used in "China Shipbuilding Industry Corporation Pavilion" to synchronize video files on the LED screen and the large LED curtain wall which formed by LED light bars. You will get different visual effects with the change of viewing angle and sun position.
The software synchronize the video files between LED screen and curtain wall, and the display effect is colorful and strong, the visitor will experience the passion, energy, innovation and challenge of "China Shipbuilding Industry Corporation Pavilion".